Why Public Relations & Search Engine Optimization [SEO] firms are using PRTODAY - Newswire Distribution Service?

A Professionally Written Press Release Can Drive MASSIVE Traffic To Your Website
Increase Your Network Ranking with PREMIUM Distribution

We suggest you to take into consideration what similar services cost and select a plan accordingly.
Description / Pricing

Free
Submission
PREMIUM Press Room
/ Social Wall [a]

PREMIUM Articles
Int'l Distribution [b]
Site Launch Boost
w/ Banner [c]
Price
$0
$99

$129 / $399

$249

Plan popularity

—
Highly
Highly
Very
Network (this site) +

—
PRTODAY / PRZOOM
PRTODAY / PRZOOM
PRTODAY / PRZOOM
Publishing time / Live

In the order received
SAME DAY
SAME DAY
SAME DAY
Publishing date range
—
N/A
30 days window
N/A
Top 1st page article*
—
N/A
yes
N/A
Distribution network
Basic RSS only

Major Search/Social
Major engines
Major engines
Corporate logo upload
restricted

yes
yes
yes
Corporate linked logo

—
To All Social Accounts
Logo(s) to websites*

N/A*
Linked directory

—
N/A
yes
yes
3rd party ads
Adsense + network

Network
NO 3rd party ads
NO 3rd party ads
Product link image

—
N/A
yes
N/A
1st page random logo

—
yes

yes
yes
1st page social wall
—
yes
N/A
N/A
Tweet wall/article(s)

—
yes
yes
yes
Social article inserts
—
Auto in Media Wall
Auto in Article(s)

Auto in Media Wall
Social directory listing
—
yes
N/A
N/A
Article view statistics
—
N/A
yes
N/A
Customer chat support

—
yes
yes
yes
Article removal fee

fees apply

N/A
1** for $399 plan

N/A
Plan article(s) number
—
—
1 / 36

N/A
Campaign duration
—
LIFETIME
30 / 60 days
30 days
BEST VALUES





[a] - [b] - [c]
Additional Description
[a]
PREMIUM Press Room /
Social Wall / Crowdfunding
Plan offers a LIFETIME ONE TIME FEE Corporate Press Room and Social Wall / Crowdfunding campaign with permanent links to ALL your social accounts (Similar to free submission article(s) WITHIN embedded lifetime social links in each articles).

[b]
PREMIUM International


Articles Distribution

$129 per article for ONE month campaign or $399 for 36 articles for a period of

2 consecutive months

. Articles are written and submitted by Members

- (NO MONTHLY / YEARLY fees, re-activate, end at anytime).

[c]
Site Launch Boost
w/ Banner
Ideal for start-ups, website launch, traffic boost - Starts at $249 [Banner Ad (468x60) exclusively for a period of ONE month] showing along with the industry of your choice.
- (we can build your banner Ad at no charge). More About Industry Banners


* Logo and LINK will appear for ONE or TWO months (depending on your plan). Article LOGO showing at TOP home for the first 24hrs then article attached image rotating for 30 days on a random basis on PRTODAY - Newswire Distribution Service homepage.
** ONE article correction or removal is allowed for $399 plan.
In addition, Premium Members will be listed at TOP of PREMIUM Directory Listing or LIFETIME Social Listing.
XML feed to approximately 2000+ sources.
A visibility on popular search engines and newswire sites


---


Banner Industry Target Ads starts at ONLY $249 per month (468x60)


Receive Very HIGH Traffic with our INDUSTRY Target Ads Program
Lock ALL Articles within the Industry of Your Choice! And CATCH Targeted Visitors Via Your Competitors' Announcements

PRTODAY is a free press releases & news distribution service to corporations, PR agencies, market research, business journalists, freelance writers, news content providers.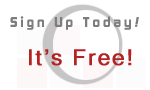 Releases Appearance:

Ask.com™,


Bing™ Search, News,


NWT via Bing/Twitter,


BusinessNewsNewsNews,


del.icio.us,


ForbesFinder,


USAnewswire,


Newswire.co.uk,


Newswire.eu.com,


PRZOOM,


Lycos® Search,


@NewswireTODAY,


#NewswireTODAY,


Topsy,


Yahoo!® Search,

.../...

Directories / Social:



Business Directory



PREMIUM Social



PREMIUM Directory
Home | About PRTODAY | Advertise | Contact | Investors | Sitemap | FRANCAIS |
newswire, PR free press releases distribution magazines engine news alert newsroom press room breaking news public relations articles company news alerts blogsIt younews.me newswiredistribution ezine younews.asia bizentrepreneur biznewstoday digital business report news market search pr firms pr agencies business reports newswire today distri- bution investor relation successful internet entrepreneur free newswire distribution prtoday freenewswiredistribution.com asianewstoday bizwiretoday newswire pr today

PRTODAY & NewswireTODAY are NOT affiliated with USA TODAY (usatoday.com)